Dylan: "Being able to give something to others is the best"
Dylan is a BA from Paris who loves being able to transfer knowledge! We had the opportunity to sit down with him and chat about his passions!
Dylan, 24, originally from Lille, is a BA based in Paris. Although he defines himself as an introvert, Dylan has always had a passion for people and a desire to help others. Passion that he fulfills after 5 months as a Brand Ambassador: he is ready to coach other people and "bring value to others"!
The first thing Dylan mentioned in our discussion is his need to "pass on knowledge to someone else to help him succeed." At 24, this BA has always been fascinated by people: having finished school, he went to study psychology at university with the aim of becoming a psychologist. Finding these studies too scientific and looking for something more human, he became a children's animator: "I really liked doing that, that's where I learned to transmit something with passion. But after a year and a half, I had very little progression prospects and I was tired of a very hierarchical job system."
Leaving his job as an animator, Dylan wanted to work in sales, after a few trials here and there and events organizations on his side, he became a Brand Ambassador: "To be honest, I had a little trouble at first. I was not really in the right state of mind and I was putting a lot of pressure on myself. I need some time to adapt to a new situation. By moving to Paris for this opportunity, I met some very inspiring people and I realized that I did not have to put so much pressure on myself and that, if I was going to be there, I should give it 100%."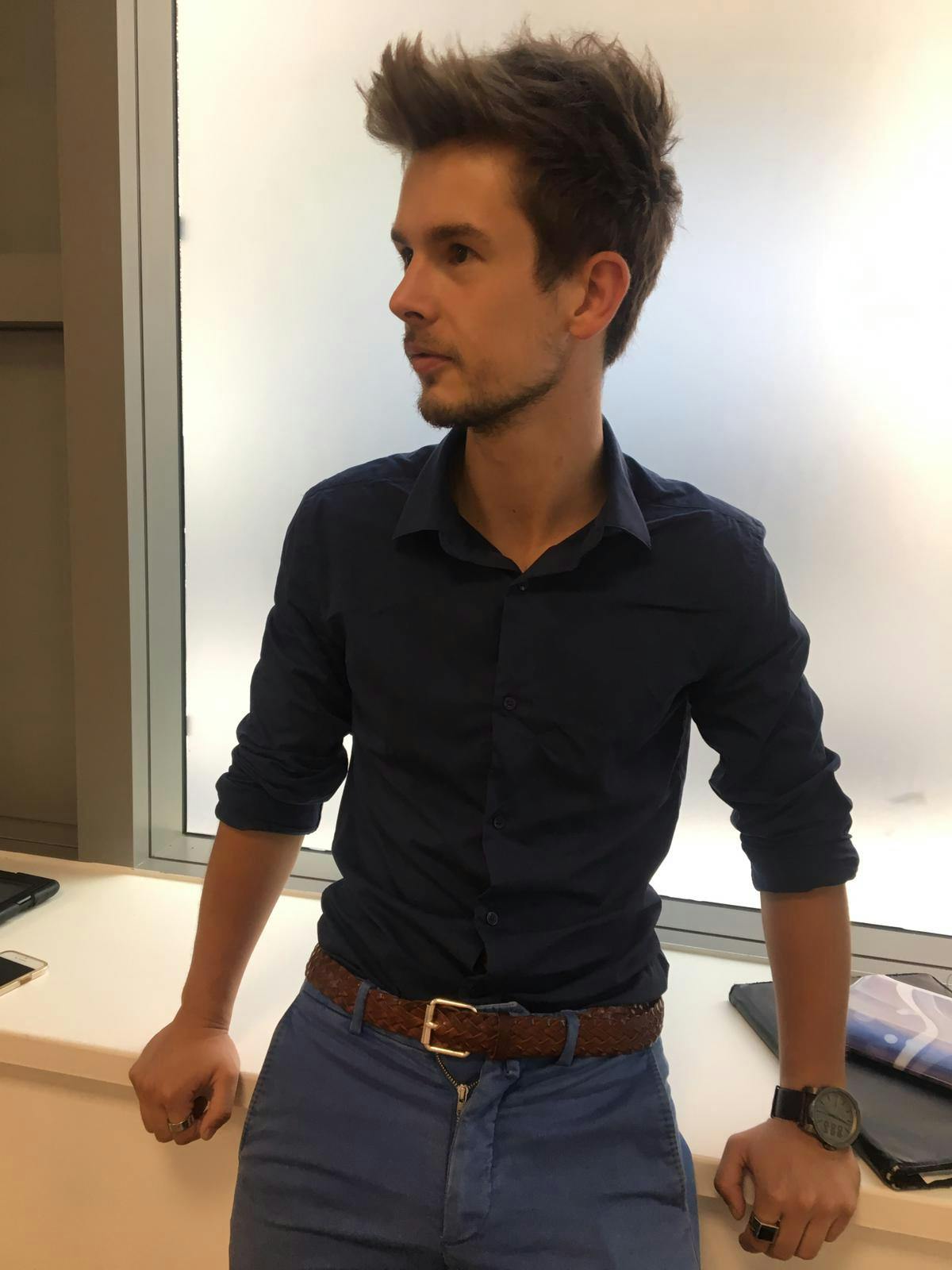 Today, Dylan has found the perfect fit and is determined to get new skills: "For me what matters is to love what I do. I like being a BA because I set the objectives and I decide exactly how much effort I put in." After 5 months, Dylan doubled up on coaching, one of the things that is really important to him: "It's really the thing that I want to do, I think it's great to be able to transmit something to others, to help them develop new skills and help them improve. It's one of my main goals with being able to be confident when I'm speaking in public."
While the BA from Lille serenely navigates towards his objectives, he remembers the advice given at his beginnings and quotes them for the future BAs: "Do not be afraid of your own limits, do not bridle yourself, go ahead there is nothing to lose."
Do you want to be featured too? Share your story, grow your network and show what being a Brand Ambassador means to you! Don't forget to check Why now is the best time to start!
Don't forget to check out our upcoming events here!
Do you have more questions you want to ask or do you want to be featured on BA.Life? Get in touch with us here on Facebook and Instagram!