Mitchell: "Being a BA is making new friends every day"
If you haven't read our latest edition of the BA.Life Magazine, here's your chance to check it out! After Myriam and Koen, time for Mitchell, a BA in Nottingham.
Mitchell (23) has been a Brand Ambassador in Nottingham since January 2019. Having always been in sales, this English BA knows his way around the trade but was desperate for a role that would fill his desire to progress and develop himself. That's how he ended up becoming a Brand Ambassador with great results landing him a spot at the Zakopane Ski Trip after a month and half.
Mitchell was no stranger to sales when he first started as BA: 5 years as salesman in a dealership for high-end second-hand cars made him quite the sales expert. Unfortunately, with time, the atmosphere became quite negative: "Although I enjoyed it, it was nothing like here, we were all competing against each other, I've literally seen other salesmen slide over a car bonnet racing to a customer which had just come through the door. It wasn't healthy at all. And we had no progression opportunities, you could be a salesman, but you were never going to progress into a higher position. So, I left to find more."
Looking for another opportunity, Mitchell ended up meeting a recruiter from the Nottingham co-working hub: "She told me all about the development opportunities that come with being a Brand Ambassador and that's exactly what I had been missing. It was brilliant, it was like two in one, I've got my sales which I know I'm good at and I can develop and learn skills to build my own business one day." While Mitchell was a bit apprehensive at first of doing door-to-door, it took him just four doors before feeling comfortable and starting to really have fun: "I'm a people person, I get along well with most people, so I enjoy speaking to people every day and at the same time I make good money and I'm my own boss. I love the fact that it's uncapped and that I'm in complete control."
While Mitchell has changed a lot during his time as a Brand Ambassador, his drive to perform has never slowed down: "I always tell myself that I have to perform, that it's not an option and I do it for my little boy who is two years old. I also realise that I've become a lot more business minded in the past six months and I've been a lot more confident when it comes to public speaking, it's clearly a massive comfort zone I've been able to break."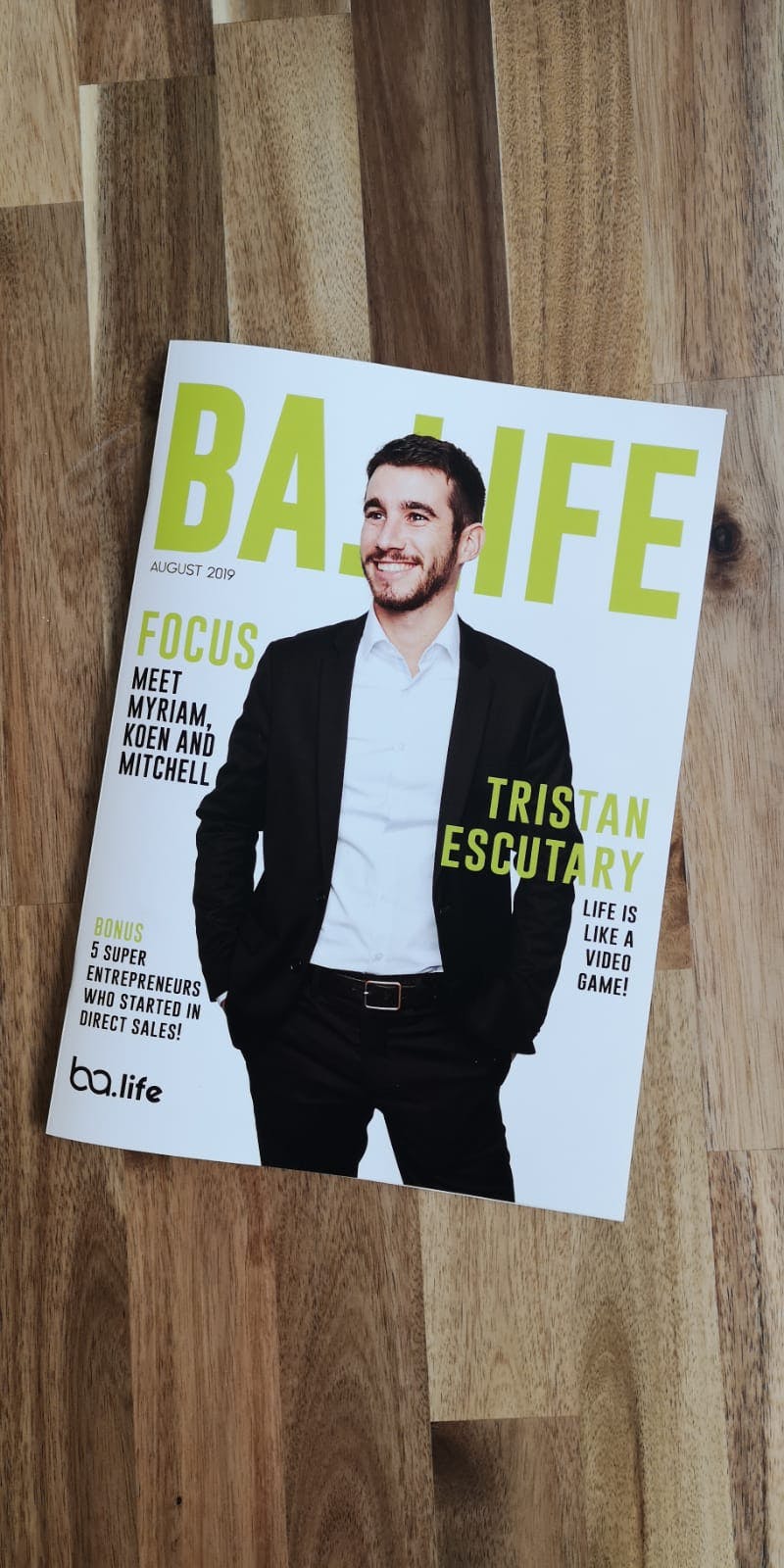 Do you want to be featured too? Share your story, grow your network and show what being a Brand Ambassador means to you! Don't forget to check Why now is the best time to start!
Don't forget to check out our upcoming events here!
Do you have more questions you want to ask or do you want to be featured on BA.Life? Get in touch with us here on Facebook and Instagram!