Myriam: "Being independent was a revelation for me"
If you haven't read our latest edition of the BA.Life Magazine, here's your chance to check it out! We start with the interview of Myriam from Lyon.
It was pure chance that Myriam, 23 years old, became a Brand Ambassador. This former psychology student, who is the embodiment of energy and fun, has changed a lot since she's started what she calls "an amazing opportunity". With the Dubai Meet Up in her sight, meet one of the most motivated and infectious BA's we have ever interviewed!
There was no specific plan that got Myriam to begin her career as a BA, perhaps apart from a few administrative mishaps. A psychology graduate in Nice, Myriam moved to Lyon to pursue her Masters. Once she arrived, they told her the course was full. Not in her nature to be discouraged, she started studying communications with an internship to follow. "In the end, the company where I was doing my internship went bankrupt and I found myself without any work. "
After a summer of working as a waitress and barmaid, Myriam decided to go on a volunteer trip to Vietnam: "Just before that I was called to do an observation day as a BA and I found the atmosphere incredible. it was great! Well at first, I was a little skeptical asking myself what was happening, but I liked it so much that I decided not to go to Vietnam." Super energetic, she describes herself as "hyper-active" and found the perfect fit for herself as a BA: "It's a whole package: the atmosphere, the skills we learn, the people, the fact that there is no seniority system, all this was ideal for me. There is such support, that I was able to surround myself with good people who showed me the way, and in less than a month I was able to go to the Amsterdam BA Meetup!"
Prior to the last 9 months and her time as a BA, Myriam had never been self-employed: "It was a revelation for me. What I really liked was being able to work at my own pace, when you feel that you just have to push a little bit more to get there you just do it. You can network with the most successful people and get the best advice in the world and most importantly, you work for yourself." For Myriam, being a Brand Ambassador also means having fun: "You have to put energy in and have fun in what you do, it gives you confidence and it's essential!".
Since becoming a Brand Ambassador, Myriam says she's changed a lot: "I have learned so much, I have matured so much, I have a great vision and for that I push myself hard." And she does not intend to stop there, with her next goal being to participate in the Entrepreneur Summit in Dubai!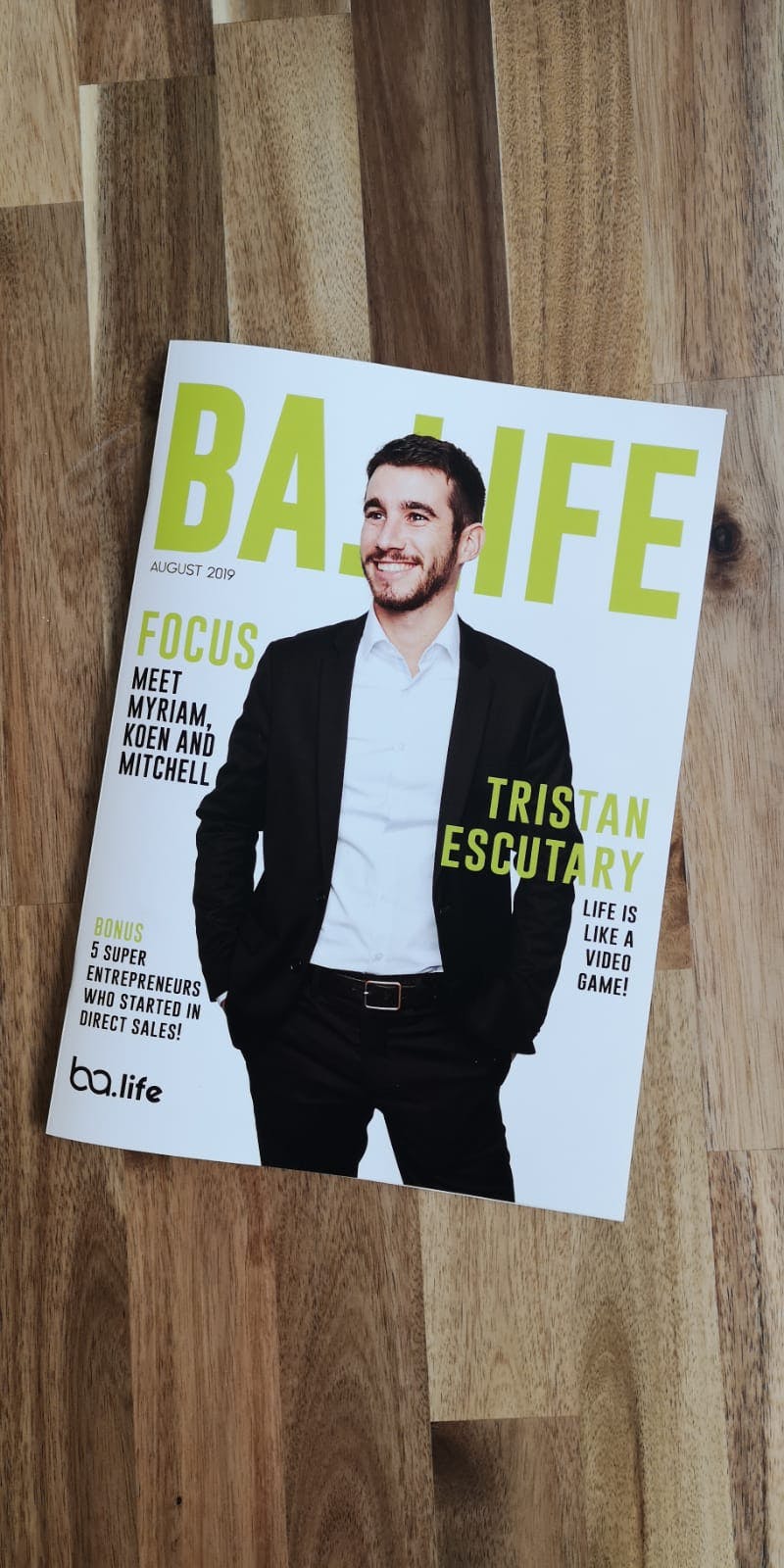 Do you want to be featured too? Share your story, grow your network and show what being a Brand Ambassador means to you! Don't forget to check Why now is the best time to start!
Don't forget to check out our upcoming events here!
Do you have more questions you want to ask or do you want to be featured on BA.Life? Get in touch with us here on Facebook and Instagram!